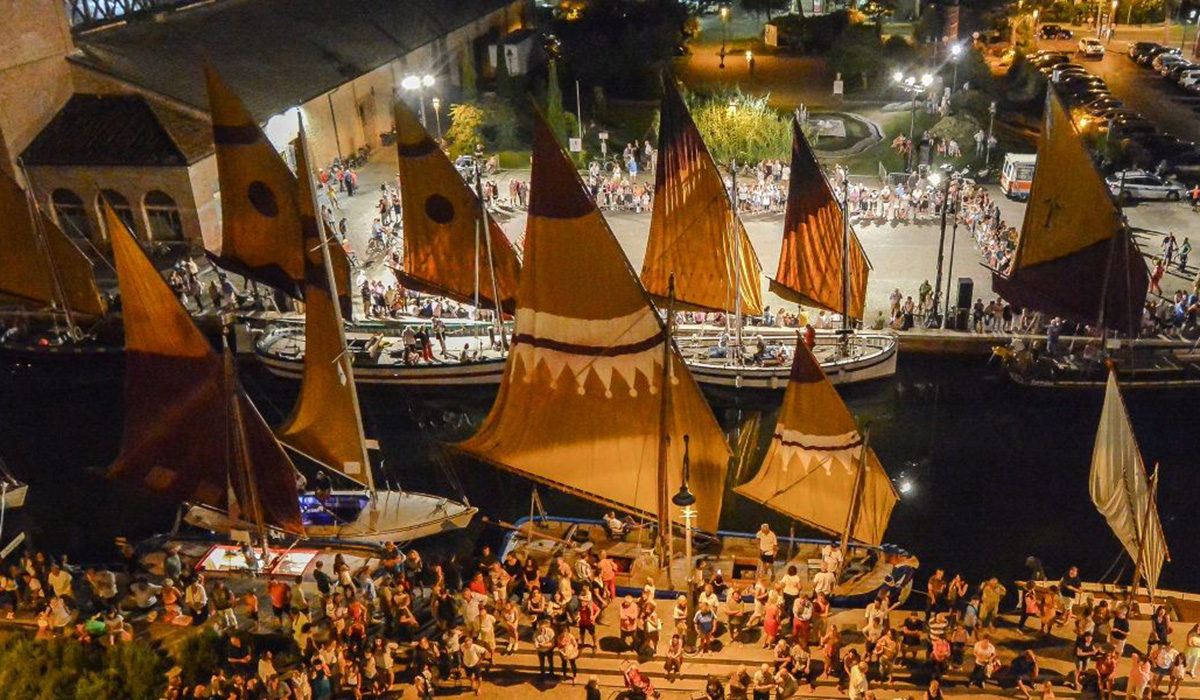 The journey of White gold
Rotta del Sale is the historical nautical route connecting Cervia and Venice.
The ancient route dates back to the year 1447, a symbolic year for the city of Cervia in which the Venetian influence was important and the ceremony of the Marriage of the Sea had just been established.
The relationship between the two cities was consolidated at the beginning of the XIIIth century thanks to the production of salt of Cervia, which is fundamental for the preservation of food. Venice dominated the trade of the Adriatic and the Mediterranean and its interest in Cervia was therefore more than commercial and, even if for short periods, the city was under the direct control of Venice with the presence on the spot of a mayor who depended on the Venetian Lordship. A deep and close link was established between the two cities that is still remembered and celebrated today.
The boats loaded with the precious white gold sail along the channel towards the open sea and the Republic of Venice, exclusively supplied with the product of the salt of Cervia.
Every year this trip is remembered through the re-enactment of the original event, recalling the relationship with the Serenissima ( Venice) through a suggestive show that takes us back in time. The protagonists of the Rotta del Sale are the marvelous historical boats of the Mariegola delle Romagne fleet that, loaded by the salaries in the old work clothes, head towards Venice along the ancient Adriatic sea route and bringing the Salt of Cervia as a gift. The "Route of the Salt" through a historical parade brings the public back to the atmosphere of the past and invites you to discover the city's history and its fundamental relationship with white gold.